EMIR, MiFIR, SFTR Reporting Core Training – new course dates announced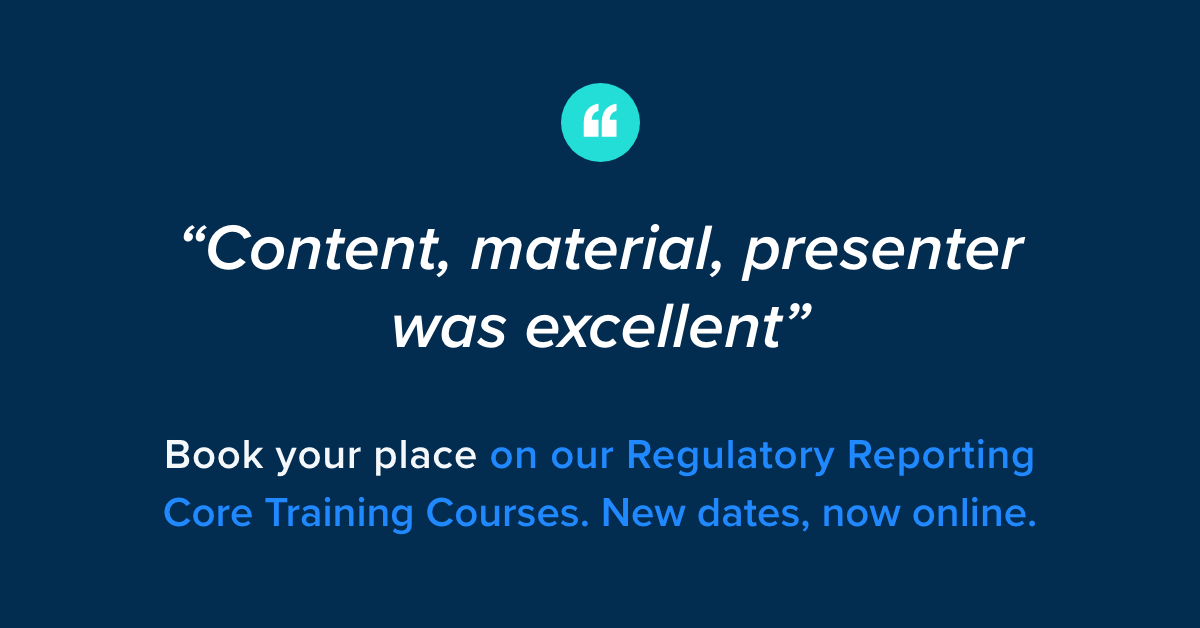 We're pleased to announce new dates for our CPD-accredited EMIR, SFTR and MiFID/MiFIR Reporting Core Training Courses which we are delivering remotely. 
Developed and delivered by our regulatory specialists David Nowell (EMIR and MiFIR) and Jonathan Lee (SFTR), these popular half-day courses are also at a significantly discounted price for a limited time only!
Click on the links below for more details and to book your place.
Training is an integral part of the systems and controls that firms need to have in place around reporting. Despite the coronavirus pandemic, regulators have made it clear that they are monitoring the quality of regulatory reports closely. 
If you have any questions about our training courses or for enquiries about bespoke options, please email our Training Team.