Crypto to remain under the spotlight: MiFID view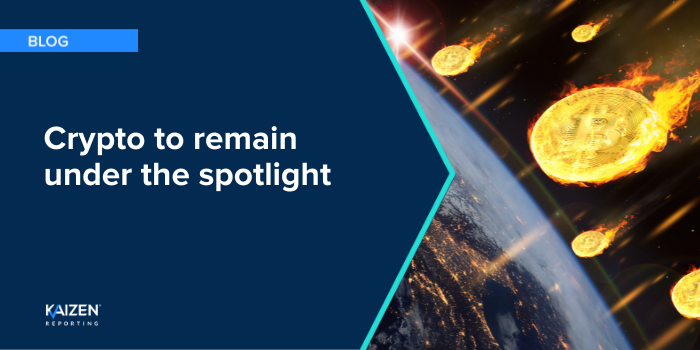 It seems like not a week goes by when we don't hear something about the regulation of crypto. It is clear that regulators globally are looking closely at the risks posed by digital assets to consumers, markets and the financial system.
More regulation is on the way
In the past few weeks, Russia's invasion of Ukraine has brought crypto into sharp focus due to concerns that it could be used to circumvent economic sanctions.  More generally, in the EU, the proposed Markets in Crypto-Assets Regulation (MiCA) will change the regulatory perimeter for crypto-currencies and derivatives on crypto currencies. 
In the UK, the FCA recently reminded regulated firms of their obligations when interacting with cryptoassets and related services, whilst also looking to set up a new crypto department.  Across the pond, the Senate is showing increasing interest in crypto, holding several hearings on digital assets and their regulation, an area the CFTC and SEC are actively looking at.
How regulators are handling crypto assets differs greatly in Asia. Crypto transactions are now considered criminal financial activity in China, whereas retail cryptocurrency advertisements have been banned in Singapore.  The HKMA's recent discussion paper on Crypto-assets and Stablecoins talks about a risk-based approach to handling risks posed to monetary and financial systems.
Additional regulation will be broadly welcomed by the crypto community and investors, but that is still some time away.
So what are the reporting obligations for crypto currencies under MiFID?
Since 2018 when we saw the FCA comment that "we do not consider cryptocurrencies to be currencies or commodities for regulatory purposes under MiFID II", there has not been much change in the reportability of crypto derivatives under MiFID.   
Spot trading in crypto currencies is not in scope for MiFID reporting and as with FX and commodities, where there is a derivative with a currency or commodity underlier, they will not be reportable unless the derivative itself is admitted to trading on a trading venue (TOTV).  This is irrespective of the classification of crypto currencies by regulators.
ESMA's Opinion Paper in May 2017, expanded the scope of reportable instruments to include OTC derivatives "sharing the same reference data details" as TOTV instruments. In practice, this process is managed by the ANNA Derivative Services Bureau (DSB).  The DSB sets out the relevant instrument data details, after consultation with the industry, that are to be assessed to determine effective equivalence to TOTV instruments.  These go beyond the reference data details pointed to by ESMA.   This change made it harder for firms to establish reportability on an instrument by instrument and trade by trade basis. 
What instrument types are transaction reportable under MiFIR?
Spreadbets and Contract for Difference (CFDs) with crypto-currency underliers that do not share the same reference data details as TOTV instruments admitted to trading are not reportable.
Exchange traded options and futures with crypto underliers that are admitted to trading on a third country venue are not reportable. For example, the trading of bitcoin futures on the CME is not reportable because the CME is not a trading venue.
Based on our review of UK Financial Instruments Reference Data System (FIRDS) we have identified the following categories of crypto related instruments. The table below shows the number of crypto related financial instruments on UK FIRDS by instrument category ISO 10962.
| | |
| --- | --- |
| Instrument category    | Number of instruments |
| FX Forwards    | 8 |
| Entitlements (rights)    | 433 |
| Equities    | 126 |
| Debt instruments    | 133 |
| Collective investment vehicles    | 3 |
| Total    | 703 |
There are some venues that do admit to trading crypto currency futures.  Where those instruments are traded they are reportable. Examples are:
| | | |
| --- | --- | --- |
| Post Brexit     | UK reportable    | EU reportable    |
| Spot crypto-currencies    | N | N |
| LMAX Digital (Gibraltar)    | Y | N    |
| Crypto Facilities    | Y | N |
| CME Bitcoin Futures      |  N | N   |
Under UK MiFIR, the instrument has to be traded on a trading venue, or the immediate underlying has to be traded on a UK, EU or Gibraltar trading venue to be reportable.
Under EU MiFIR, the instrument has to be traded on a trading venue, or the immediate underlying has to be traded on a trading venue within the EEA, to be reportable.
A path away from complexity
As can be seen from the above, assessing reportability of crypto instruments under MiFIR is challenging and it is built on an ever-changing set of data.  This makes the likelihood of under-reporting much higher should venues start admitting DSB crypto derivatives. 
Assessing instrument reportability under EU MiFIR will be simplified after the recent MiFID review by partially moving away from TOTV for derivatives and incorporating an 'SI approach' but that's a couple of years away.
We are waiting to hear from the FCA to know whether the UK regulator intends to follow ESMA's lead to simplify this area. Whether the FCA mentions crypto specifically in its long-awaited MiFIR Transaction Reporting consultation paper remains to be seen but it is something we would welcome.
For a conversation about reporting crypto under MiFIR or any other regulation, please contact us.