Workshop: MiFID II Guidelines and Common Scenarios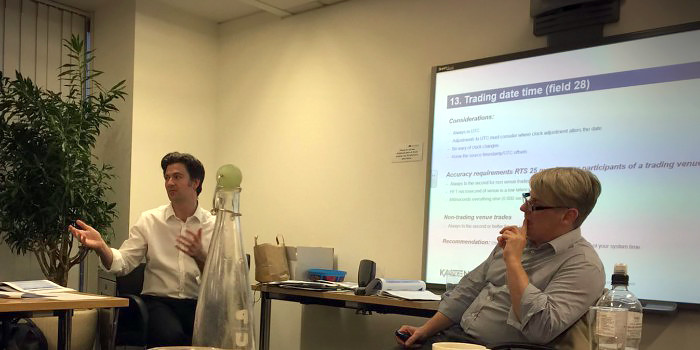 FULLY BOOKED.
We've joined forces with the BBA again to deliver a new training workshop, this time focused on MiFiD II training scenarios.
This workshop will explore the challenges that the final transaction reporting guidance and its corresponding scenarios present. Building upon the learning from the Understanding your Obligations workshop, this one-day training session will delve into the detail of the reporting guidance and how this applies in various scenarios to ensure the highest level of compliance with MiFID II obligations.
There will be an opportunity for delegates to submit their own reporting scenarios beforehand to work through on the day, as well as covering off some of the most common scenarios.
ESMA has made it clear that it expects the quality of MiFID II/MIFIR reporting to be high from go-live in January 2018.  It is essential that investment firms understand the guidelines and factor their direction into the design, build and control of their transaction reporting solution.
This workshop is open only to financial regulated firms.
Date: 2nd February 2017
Venue: London Institute of Banking & Finance, 8th Floor, Peninsular House, 36 Monument Street, London, EC3R8LI